Brendan and I have been married for almost nine years. I can't believe our wedding was practically a decade ago! Every year around our anniversary, we flip back through our wedding album. We watch our wedding video. We reminisce. Inevitably, we always talk about all the things that were perfect. We also talk about everything we would have done differently if we planned our wedding again.
All in all, our wedding day was one of the best days of our lives. Ultimately, it was perfect the way it was. Even the things that didn't go as planned become memories and stories that we still share. However, I wanted to pass along these stories so that it can help prospective couples plan their wedding day with thought and intention.
Photos by Sean Flanigan.
Things I Would Change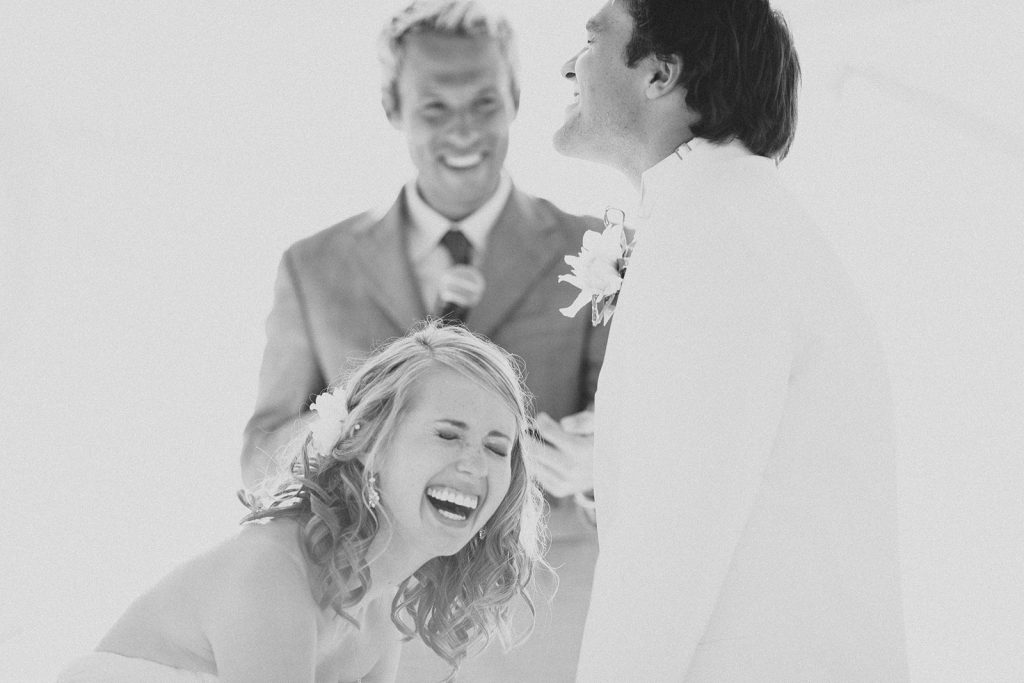 Style
I think anyone that has planned a wedding more than three years ago would change some stylistic aspects of their day. Our music choices would be different. Our colors would be different. Brendan always says that he wishes he had a better fitted and more unique suit. I loved (and still love) my dress, and at the time, it matched the trends of the year. I would have chosen something different had our wedding been this year. I would not go strapless. I felt constrained all day, and I couldn't lift my hands up without feeling like I was going to expose myself.
Hiring a Planner
We hired a day-of-coordinator, which simply wasn't enough for our event. She did everything she could to make our day run smoothly, but there were far too many moving pieces for one person to handle (for example, everyone forgot to load up the extra food, so it sat outside all night and had to be thrown out). Also, since we were planning from out of state, it would have been nice to have someone on the ground to help with vendor referrals.
I spent months handcrafting our details, and I felt like a lot of the efforts fell flat because I failed to think about the practicalities on the day (i.e. I created shadow boxes and didn't have a way to properly hang them. They ended up laying flat on a table, which looked strange). The best wedding planners take care of details big and small, and I wish we would have invested in someone to handle the extra stress.
Details
Speaking of details, I would have adjusted the way I spent my time. Our entire family spent weeks hand-sewing napkins for the tables (my idea). While it was a lovely pop of color on the tables, this effort didn't really make as big of an impact for the amount of time spent. This was the case for quite a few things, and I wish we had a planner who could have told us where to spend time on things that would have made a bigger visual impact.
Our ceremony setup literally came together in the final days leading up to the wedding. We spent so much time working on the reception space that I forgot about the ceremony. I wish we had spent more time making the altar look better, rather than just using curtains from the guest bedroom (yes, we seriously used sheer curtains).
Time with Guests
I had spent days working on a slideshow for the reception, and when it came time to display it, we had major issues with the sound. I remember wasting at least 30 minutes during dinner trying to get this situation alleviated (again…it would have been nice to have a planner to take care of details like this!). I wish I had used that time instead to walk around tables and chat with our guests. We had record lows that night (high 40s), so a lot of our guests left early, and we didn't get a chance to greet them.
Wedding Traditions
We were married young, and I felt like we had to include the typical wedding traditions, including the bouquet + garter toss. As the years have passed, these traditions have become less popular. I remember the garter moment being so awkward (I still cringe thinking of it) that I wish we had cut it out. However you plan a wedding, make sure the traditions you integrate match your personalities + heart for the day.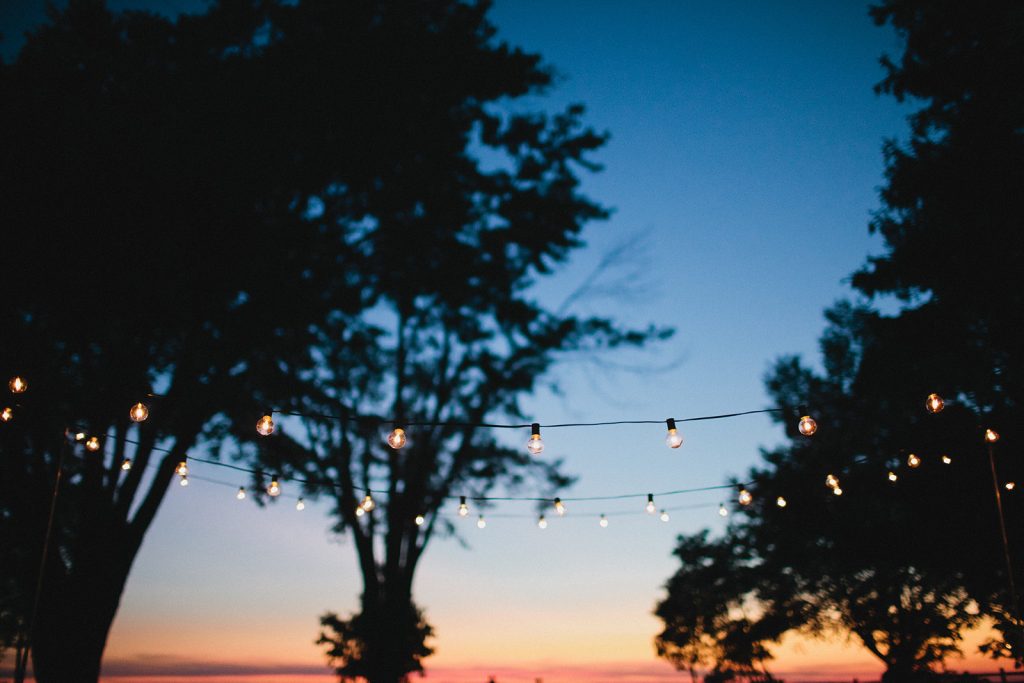 Things That Would Stay The Same
Choosing Brendan. Obviously.
The venue.
We spent months searching for the perfect venue. A venue sets the tone for the entire event. It determines the cost, the attire, the details, the number of guests you can invite, the type of photos, the season, etc. Brendan and I are both incredibly sentimental, so it was important to us that our venue had a personal connection. We chose the marry at the house I grew up in. It also happened to be where we had our first date and first kiss.
I will say that hosting a wedding at your family's property adds a ton of stress. My parents spent a lot of time + money preparing the house for the wedding. We also had to deal with renting chairs (and getting them up and down 70 steps). However, I wouldn't change a thing. We had the most perfect afternoon, and most of my favorite memories from the day took place at the house.
Ceremony
I wouldn't change a thing about our ceremony. We had the most perfect weather. The songs were timed perfectly. I loved our personal vows. Our parents surprised us with letters that our pastor read, which was one of my favorite moments. We washed each other's feet instead of lighting a unity candle. It was a beautiful sentiment that I've never forgotten.
Investing in a Great Photographer
A huge portion of our wedding budget went to the photographer. I don't regret this in the least. We thought Sean was great to work with on the day. He helped keep things light and fun. He captured incredible moments that we will cherish forever.
Timeline + First Look
As all of my couples know, it is important to make sure you intentionally plan out your timeline so that you have good light for photos and a relaxed day. We spent a lot of time making sure the day flowed well and that we had time to savor the day.
Brendan and I went back and forth about whether to have a first look, and I'm grateful we did. I remember that moment vividly. I was grateful to spend the entire day with him so that I wasn't anxious 90% of the day waiting to see him. I also felt like I could be more emotionally present during the ceremony because the nerves of seeing each other had their own moment.
Our ceremony space was 30 minutes from the reception venue. We took advantage of this time and stopped for portraits along the way with our photographers. Both Brendan and I fondly remember this window of time. We enjoyed having a moment to breathe and soak it all in alone.