Most of my couples visit us in Asheville, and I finally took the time to craft a guide of fun things to do while on vacation! Besides connecting with me to take some fresh photos (wink), here are fun things to do year-round in this glorious mountain town.
YEAR-ROUND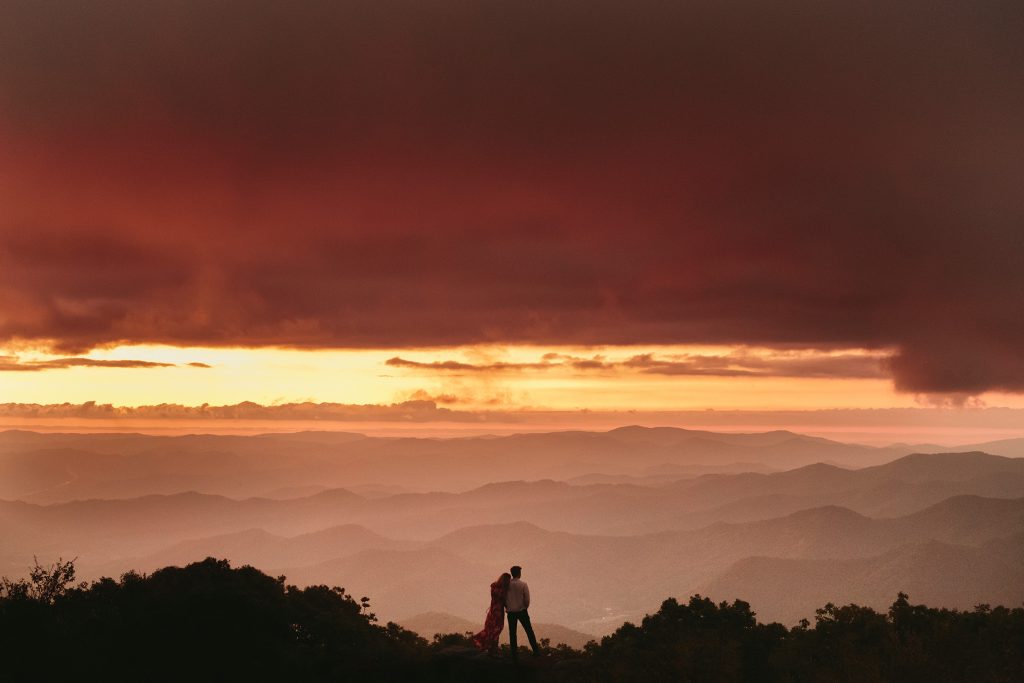 Hike
There are endless hiking opportunities in WNC. I compiled a list of my favorite day hikes in this blog post. Know that most trails are open April-early November, but the parkway typically closes from November-March.
Eat
Asheville has a major foodie scene, and it's honestly one of the major reasons we live in this part of the world. Beyond award-winning restaurants, we also have many vegan, vegetarian, and gluten-free dining options. My favorites are listed here.
Drink
Asheville is known for its breweries, which are heavily concentrated in the South Slope area, a street off of the main downtown network. I have celiac disease, so I am not as gifted in the art of recommending breweries. Besides South Slope, I do know that Highland Brewing Co., New Belgium, and Sierra Nevada have some of the best properties for drinking and gathering. Our favorite cocktails are made at Sovereign Remedies and The Admiral.
Music
There are two major music venues in town, as well as a handful of smaller venues. The Orange Peel hosts some incredible intimate/medium-sized shows, while Harrah's Cherokee Center has a larger arena for major performers. The Grey Eagle and ISIS host more intimate shows.
Yoga
We wouldn't be Asheville without our yoga studios. You can find one within almost every mile in city limits, but my favorite studio is the Asheville Yoga Center.
Shop
Asheville may be small, but we have some incredible local shops that are worth visiting both downtown and in West Asheville. My favorites:
Downtown
Minx Boutique (vintage-vibes, women's clothing)
Boutique LP (flowy, boho women's clothing)
Ware (sustainable, eco-friendly gifts)
East Fork Pottery
Duncan & York (unique gifts)
Tops For Shoes (shoes)
Diamond Brand Outdoors (outdoor clothing and gifts)
Mast General Store (outdoor clothing, gifts, and candy)
Asheville Bee Charmer (all things honey)
Nest Boutique (organic children's toys, clothing and housewares)
Malaprops (bookstore)
Herbiary AVL (herb shop)
Curio (children's toy shop)
Hazel Twenty and Maisie Twenty (women's and children's clothing)

West Asheville
Whist (gift and card shop)
Garden Party (unique gifts)
The Littlest Bird (new and consigned children's clothing and toys)
Second Gear (consigned outdoor clothing + supplies)
The Dry Goods Shop (local artisanal creations)
Flora (flower shop + floral gifts)
Harvest Records (record shop)
Sparky's Toys & Gifts (children's toy shop)
Provisions Mercantile (gifts + goods)
Roanline (outdoor clothing)
Biltmore
There is an incredible history behind this world-famous mansion, which is responsible for founding the artist community in Asheville. Even if you're not into visiting the historic house, the grounds are spectacular for the incredible gardens, hiking trails, horseback riding, wine tasting, dining, and more!
Art Galleries
Asheville is home to many incredible artists, and their studios are scattered around town. You'll see most downtown and in the River Arts District. Some even offer classes, if you want to jump into painting or pottery.
Asheville Art Museum
The AAM opened just before COVID-19 hit, and it's been temporarily closed since. I'm hoping to finally get a glimpse of the incredible renovation and current exhibit when they open again.
NC Arboretum
The NC Arboretum offers many walking trails, gardens, and occasionally nature exhibits. It's a nice place to spend downtime, especially in the winter months when most trails are closed.
WNC Nature Center
The Nature Center is a great place to bring kids to visit the many local species that are home to this region.
WINTER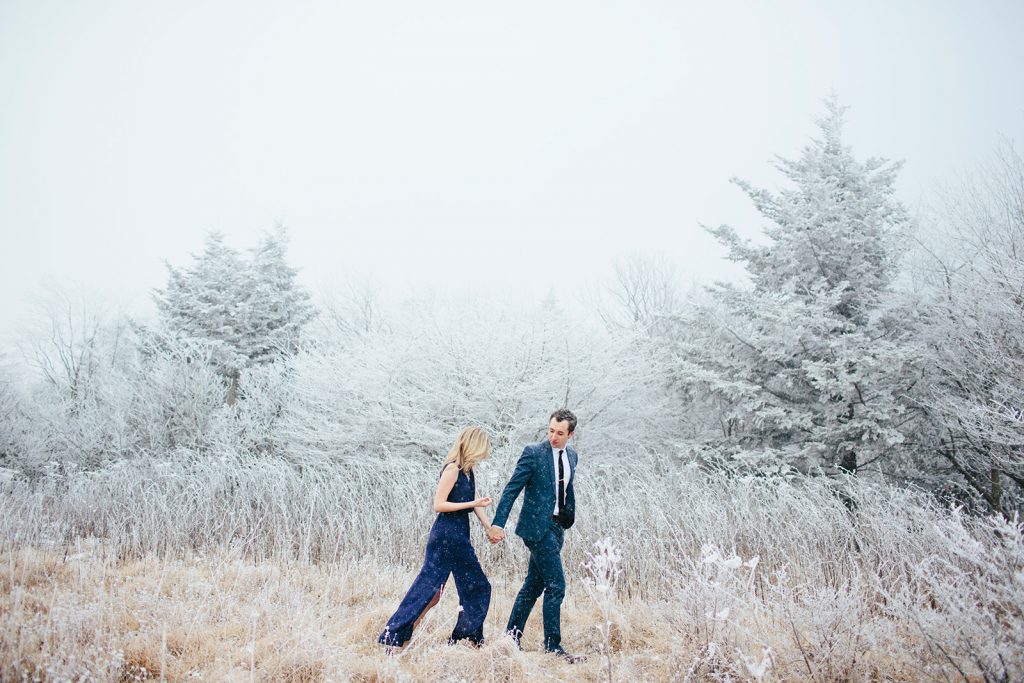 Ski
There are a few ski resorts in WNC, notably Cataloochee Ski Area, Sapphire Valley, and Beech Mountain. You can also cross-country ski/snowshoe on/around the Blue Ridge Parkway while it's closed.
Winter Hikes
Most trails are closed in the winter months, but some are open year-round! Max Patch, Roan Mountain, and trails in Montreat are a few that come to mind. Bundle up, as it's typically 20-30º colder than in Asheville at higher elevations, and the wind/snow mix can be brutal.
Tea/Coffee/Book Shops
Snuggle up at a local coffee shop or book shop to get out of the cold. Malaprops, Battery Park Book Exchange, Dobra Tea, and Summit Coffee are a few of my favorites for their cozy environment.
Science Museum
AMOS is open year-round, but it is a great place to bring kids when it's really cold outside. They have incredible science-related activities for kids of all ages. We easily spend 2-3 hours here at a time.
Sky Zone
SZ is also open year-round, but it is a wonderful space to release built up energy that happens in the winter. While it is geared toward children, we have just as much fun in the trampoline park as our son does.
Seasonal Light and Holiday Shows
The NC Arboretum hosts the Winter Lights during December + January.
The Biltmore house is dressed to the nines in Christmas decor, and they have live music + candlelight evenings.
The Grove Park Inn has the most incredible fireplaces that are perfect for sipping hot chocolate or a hot toddy nearby. They also have an annual Gingerbread House Competition display.
Polar Express
For little ones who love trains, this is the perfect magical ride through the Great Smoky Mountains. Characters read the book aloud, sing the songs from the movie, and everyone enjoys hot cocoa.
SPRING/SUMMER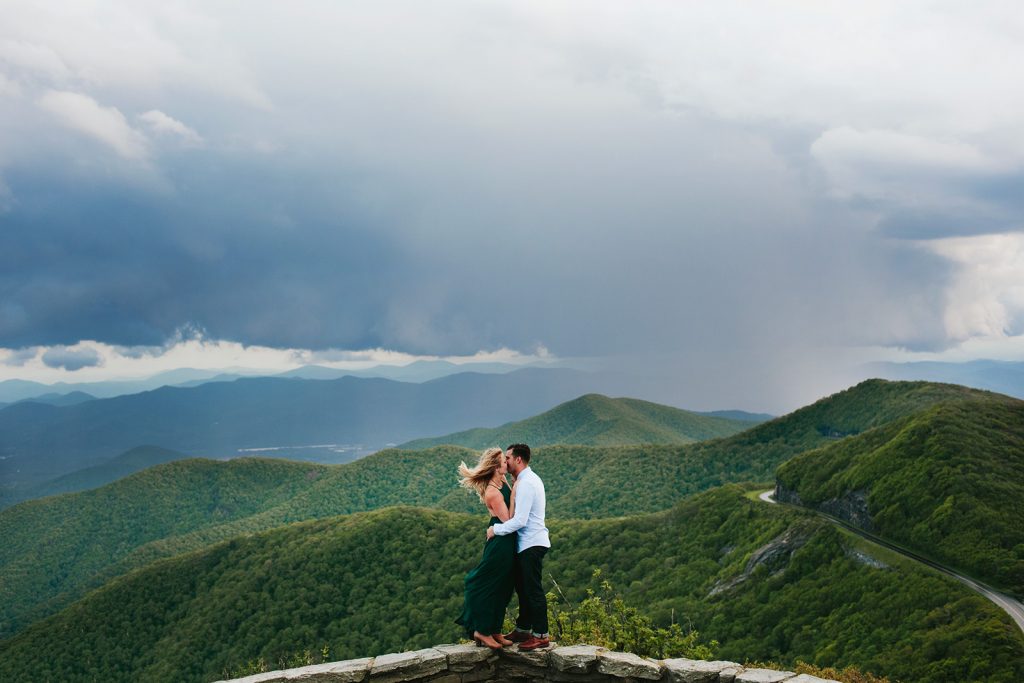 Lake/River Activities
There are so many things to do in our lakes and rivers, but here are a few ideas: Kayaking, Paddleboarding, Tubing down the French Broad, Canoeing, Rafting down the Natahala.
Swimming holes
WNC has hundreds of waterfalls, and most have the perfect refreshing places to cool off. Sliding Rock, Looking Glass Falls, Skinny Dip Falls, and Graveyard Fields are just a few.
Berry Picking
We are surrounded by incredible local farmers, and some allow you to self-pick! There are also wild blueberries and raspberries that grow in the mountains, if you're lucky enough to find them. Graveyard Fields is one trail that has a number of wild blueberry bushes.
Alpine Roller-Coaster
Wilderness Run just opened on Sugar Mountain for the first alpine coaster in WNC!
Festivals
There are too many to name, but there is typically at least one festival a week during the late spring through fall season. My favorite is The Big Crafty. To see the line up, check out this site.
Farmer's Markets
Almost every neighborhood in Asheville city limits hosts a farmer's market weekly. They are the perfect way to grab affordable, sustainably grown food + goods.
FALL
Leaf tour/Blue Ridge Parkway
The Blue Ridge Parkway shows off the most in the fall months. Drive with the windows open and take in the magic of the changing colors. Leaves tend to turn the most the end of September/early October at higher elevations and in early November closer to town.
Hickory Nut Gap Farm
One of our favorite annual activities is to visit HNG for fall fun! They have many fun fall-related activities for kids and adults. You can also self-pick apples!
LEAF Festival
LEAF is an incredible artist + music gathering that takes place twice a year, usually in the spring and late fall.
The Mountain State Fair
The state fair usually is hosted in the early fall with loads of fun carnival activities.
Flower/Apple Picking
Many farms will allow you to self-pick apples and flowers! Hickory Nut Gap is a favorite for apples, and Flying Cloud Farm and Lady Luck Flower Farm are favorites for flowers.