STACEY + BRIAN
ASHEVILLE, NC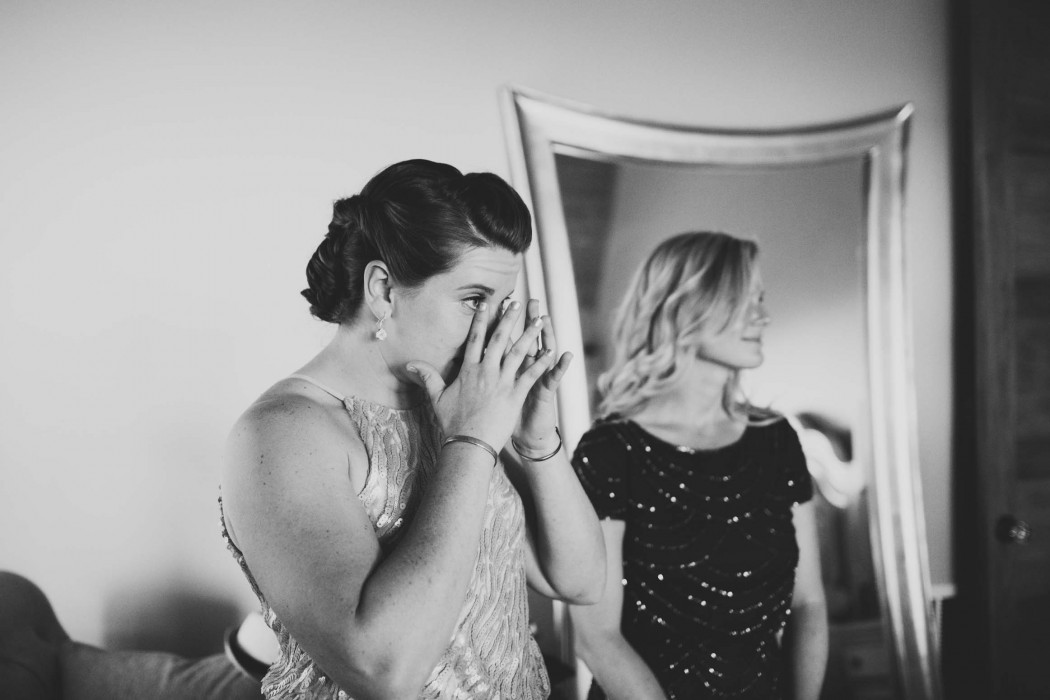 No wedding day is exactly as a couple expects. Stacey and Brian most certainly did not plan to get married in the middle of a thunderstorm. Stacey's mother always said to claim your bliss, and they truly did. Nothing could get in the way of their happiness. In fact, the storm made for an even better story.
Stacey approached Brian in a field overlooking the mountains at The Ridge in Asheville. He teared up as soon as he witnessed his bride. They exchanged vows privately, wanting to share such intimate promises alone. As the bridal party processed, a dark cloud loomed over the mountains. The slow and steady rain started to fall, and the storm rushed in. Like it was orchestrated, umbrellas popped up in unison as hail bounced off of the temporary shelters.
Stacey and Brian drank in the reality and (literally) soaked up the moment. Guests huddled under umbrellas but still laughed and cried as beautiful notes were read. Stacey's mother's absence was sincerely felt by everyone in attendance. In fact, many guests believed she brought the thunderstorm to the ceremony so that her presence would be visible.
The celebration continued as the guests traveled from the country to the city to their favorite brewery. Stacey and her dad shared a dance with light-up sneakers, which kicked off a dance party that no one wanted to end. They sprinted through sparklers and watched the last one fade. They waved the fire in the humid spring air, signaling the end to a memorable day.