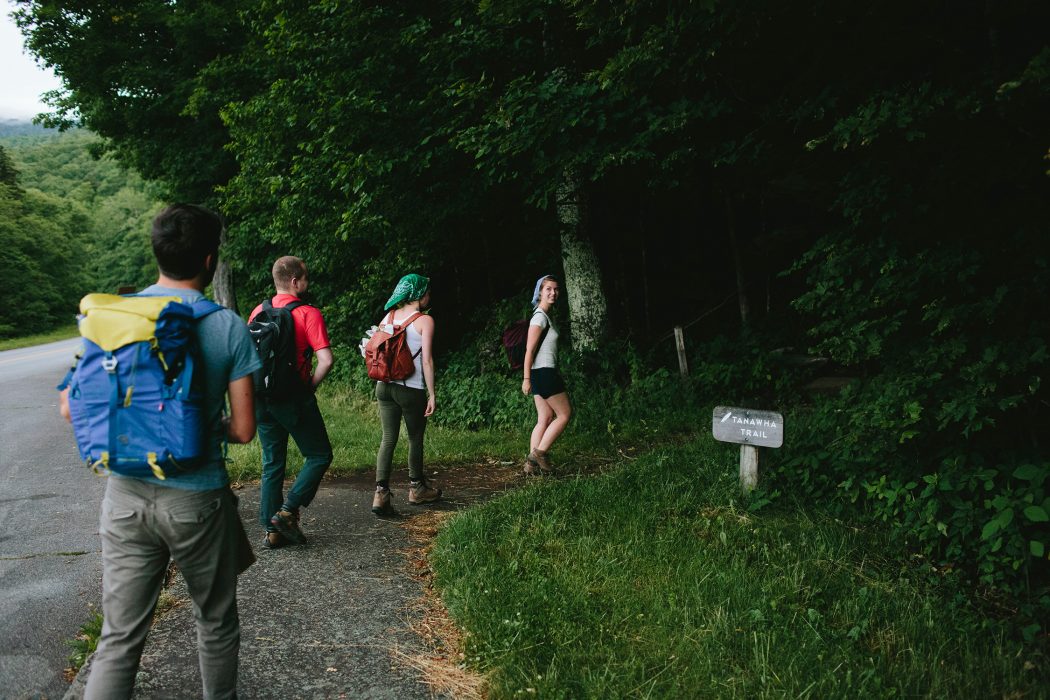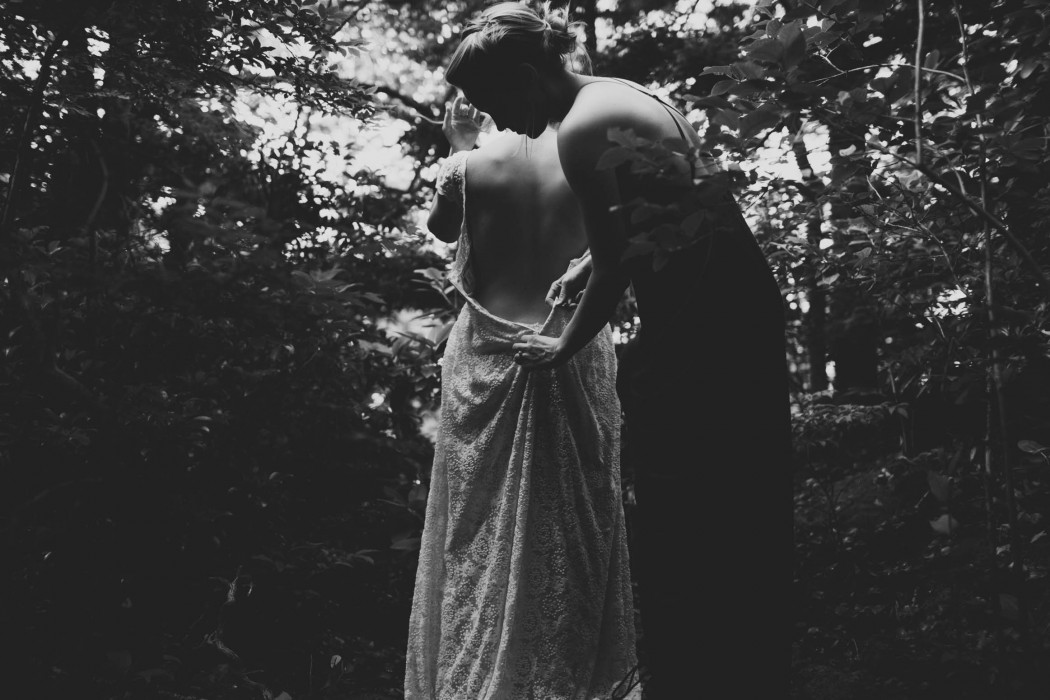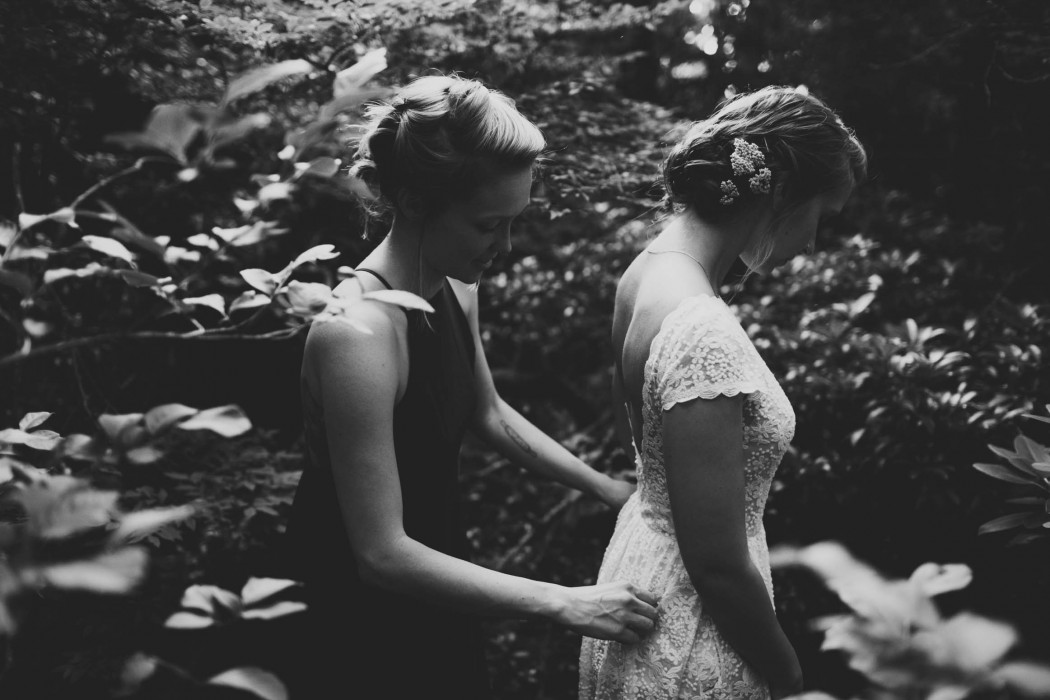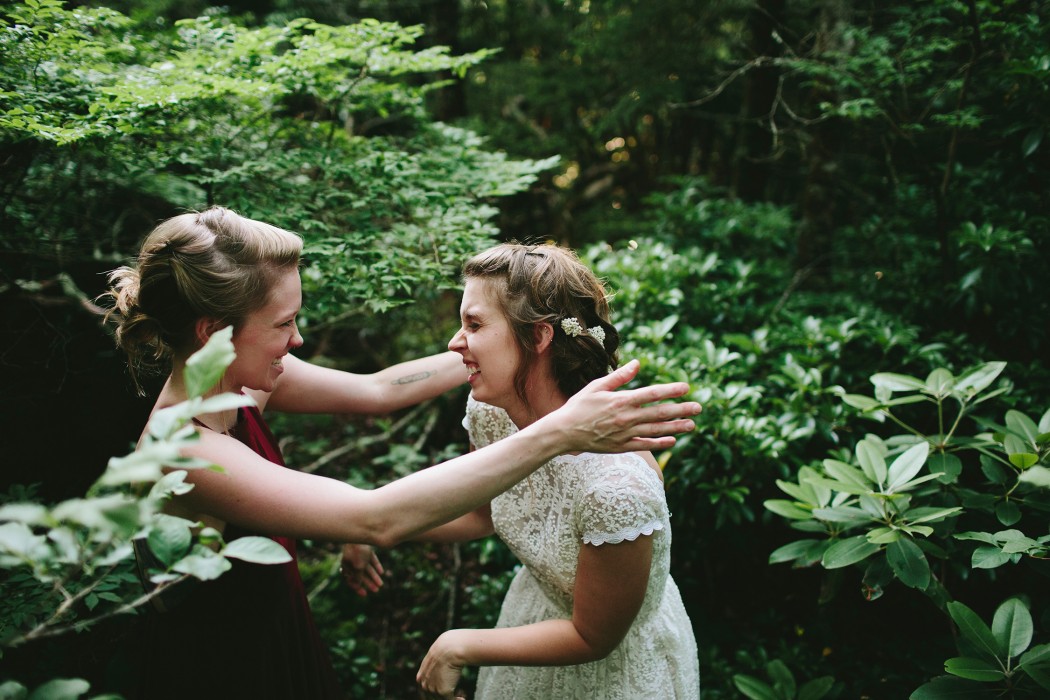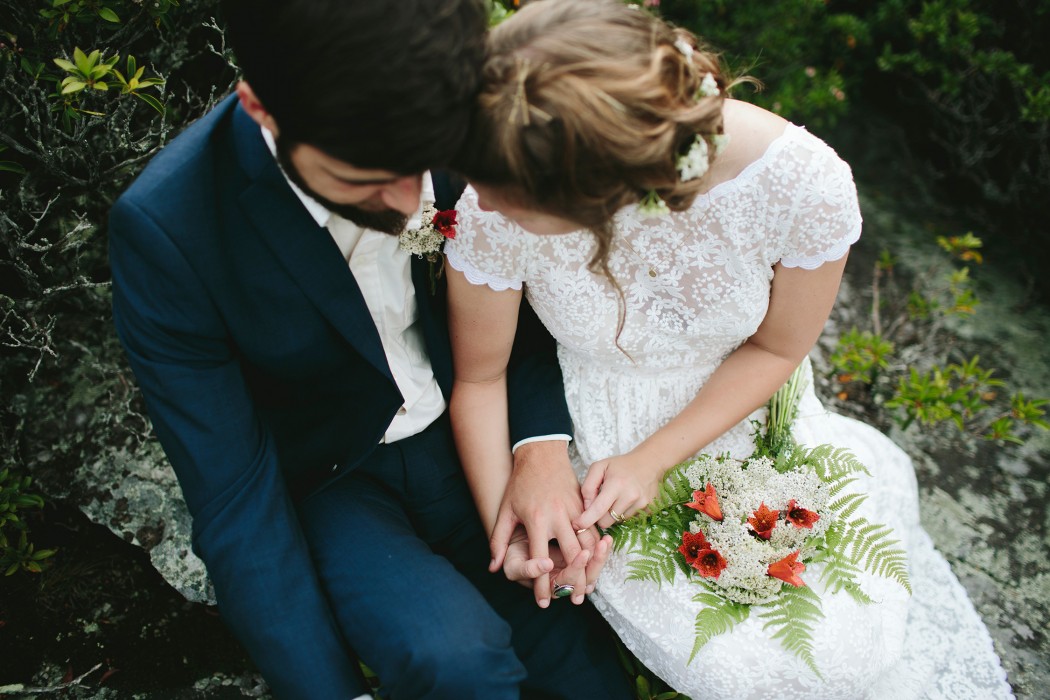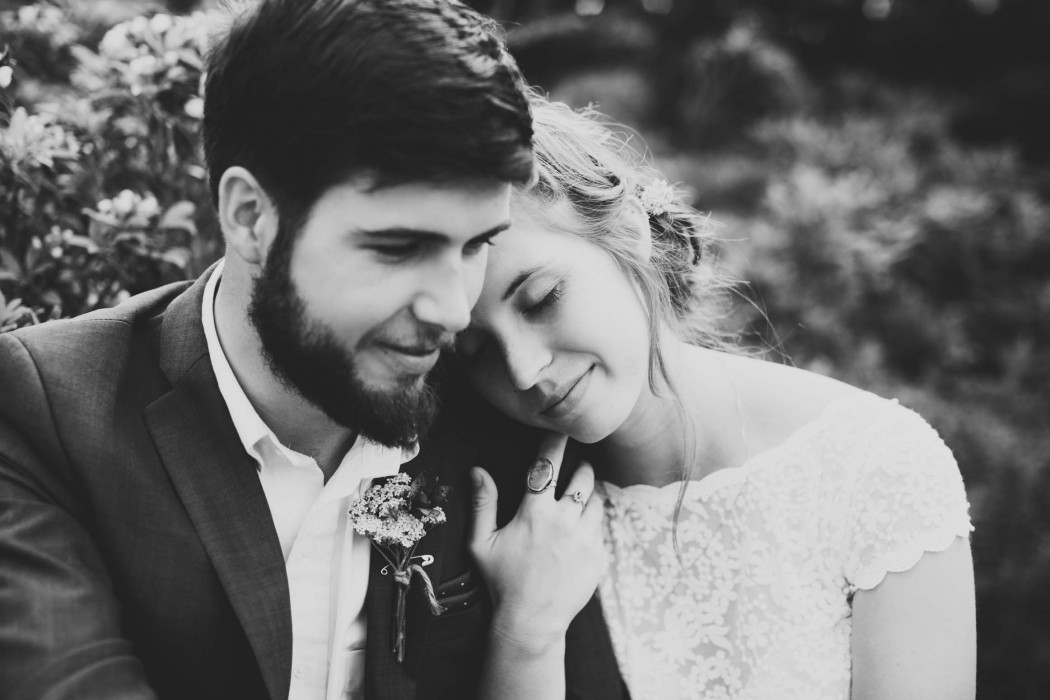 We began our ascent as the morning overcame the night. This was no ordinary hike. This was an off-the-beaten path adventure that left us breathless as we climbed to Shay + Tony's secret spot off of the Blue Ridge Parkway in Boone. There wasn't a trail to guide us, but the trees and rock formations marked the way.
Covered in morning dew, humidity, and sweat, we made it to the pinnacle. We were welcomed with a view of blue mountains and watercolors of the sunrise in the sky. Everyone changed into their wedding clothes, and the ceremony began.
Shay and Tony exchanged vows in the presence of two of their closest friends. Each friend emotionally expressed their love and affection for the couple. Elle held the bouquets made of foraged flowers from the day before. Joe handed over the rings while Shay + Tony made forever promises. With a kiss to seal the deal, everyone celebrated with a shout and champagne.